Reclaimed Wood – What's Not to Love!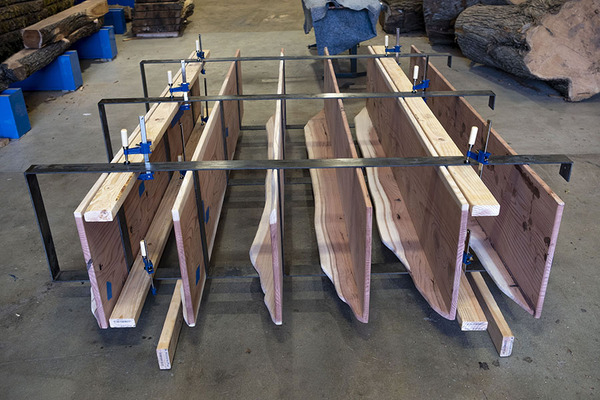 Why should you choose reclaimed wood? A passion for reclaimed wood for many goes beyond its natural beauty – its historic background adds to the appeal. Others are drawn to the strength and durability not found in other material.
The attraction to wood is timeless. No matter the reason, the love of wood, especially reclaimed wood is timeless. As humans we are charmed by nature and. The rustic look that comes from using reclaimed wood is a way to link the present to the past.
No two pieces of reclaimed wood are the same. The rich colors and textures enhance surroundings while being functional. Each piece has unique characteristics and cannot be duplicated in nature or by man.
Why reclaimed wood is a winning choice?
Age 
Reclaimed wood is old wood as in antique and vintage. It has been around – it has experience – and it is good.
Stability
Stability is another benefit of age. Old wood usually has been around for years, decades or even a century. Time tends to season wood and make it less likely to twist or move significantly.
Authenticity
Reclaimed wood is real. It is what it has become over time and secure in its uniqueness.
Environmental Friendliness
Reclaimed wood is recycled wood. Done right, reclaimed wood is the best example of the environmental movement. Arbor Upcycle believes that at the heart of doing antique wood right is a candid assessment of a particular batch of wood's characteristics and then a focused effort to find ways to use those characteristics to best advantage. There is a lot of satisfaction from being a part of the process of finding the highest and best use for the salvaged wood that passes through our system. 
 History
You can easily ponder the history of reclaimed wood. Whether it is form downed trees in an historic neighborhood or from railroad trestles or warehouses to scaffolding to construction, each piece has a story to tell.
Quality
Old growth logging restrictions and current commercial forestry practices that emphasize rapid tree growth often make reclaimed wood the best source of high-quality, tight-grained flooring, lumber, and timbers.

Character
Stating that antique lumber is often higher quality than new lumber does not mean that reclaimed wood is perfect. In fact, one of the things about reclaimed wood is that it is often full of imperfections. These imperfections (nail holes, bolt holes, bug holes, staining, checking, open or loose knots, etc.) come from its age and its history. The process of finding ways to use antique wood character to best advantage is one of Arbor Upcycle's specialties.
Uniqueness
No two reclaimed lumber boards or antique wood beams are exactly alike. This as simply another compelling selling point of reclaimed wood. There is unique and then there is totally unique. Arbor Upcycle has many pieces of lumber that fit the latter category.
Beauty
Irrespective of how environmentally friendly, historic, high quality or full of character a reclaimed lumber or timber product is, if you do not like it looks, you are not going to use it. Fortunately, reclaimed wood products have beauty to spare. Most likely, you will have a difficult time finding a beautiful antique flooring, lumber or beam product that is exactly right for your application.

Inspiration
Looking for creativity in a project, whether designing a restaurant or building an addition or updating the family room? What better product than reclaimed wood and its combination of history, quality, character, uniqueness, and beauty to not only provide that special look but to inspire?
Reclaimed wood is a one-of-a-kind product. Since no two boards are ever exactly alike. your project to have a distinctive and unique look. Choosing reclaimed wood from Arbor Upcycle is the best source for your special piece.
---