Arbor Upcycle Team
We climb, we mill, we dry,we design and we build.  
WHO WE ARE
Arbor Upcycle is a division of Arborist Now, a San Francisco arborist company servicing the Bay Area since 2010. It came to life after years of seeing our urban lumber go to waste. We take pride in harvesting and upcycling everything we can from local trees that have to come down. Our goal is to provide our community with rare, local and historical material from the City's oldest residents. From our first onsite arborist consultation to the slab or finished product that we sell, we preserve the history and soul of the tree. The vast majority of our slabs comes from urban trees that had to be removed for various reasons, right here in San Francisco and the Bay Area.
Introduction to Arbor Upcycle video: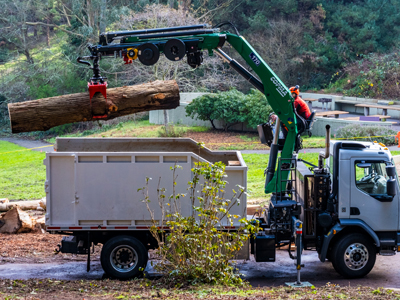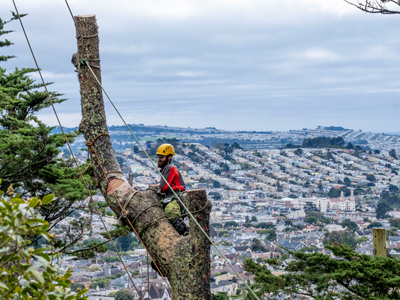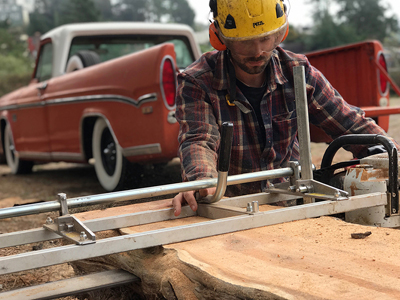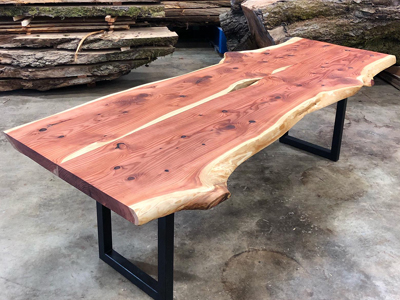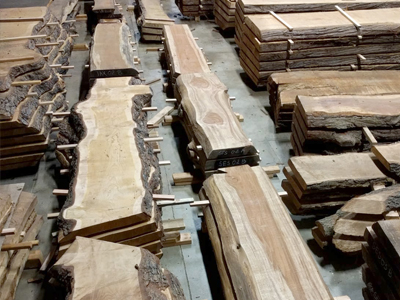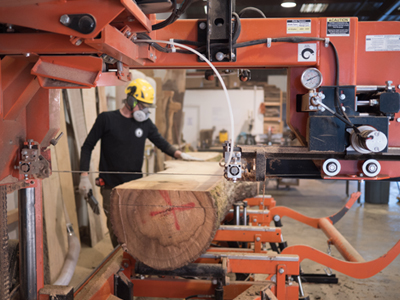 WHY CHOOSE US?
Because we're local! We are the only "tree to table" operation based in San Francisco. Our wood doesn't travel, and it is carefully handled and crafted through the process after the tree is removed by our climbers. We keep track of the history and location of the tree, so we can hand you a little piece of San Francisco.
We climb, we mill, we dry, we design and we build. We provide services at any stage of the lumber process: kiln dried live edge slabs, custom milling and more.
Why Choose Us
Our lumber is carefully handled and crafted through all our processes, all the way up until it gets to you. All of our wood items are one of a kind with a first come first serve sales strategy. We do all we can to make sure our descriptions and photos portray the piece of wood as honestly as possible.
Our Mission
Here at Arbor Upcycle our mission is to provide the most unique one of a kind wood cuts in the wood industry. Our excellent attention to detail and artistic eye helps us select the best live edge wood slabs. Each wood piece is hand selected, accurately described, and priced individually ready for you to purchase.
What Is Upcycling
Upcycling is the creative reuse of waste materials, transforming unwanted industry by-products into new and improved materials of equal or better quality. As a philosophy and a movement, upcycling in San Francisco means carbon sequestration for our environment, historical salvage of San Francisco's past, and a unique local lumber resource for our community.
Whatever your Live Edge slab needs may be, you can trust Arbor Upcycle to take care of you. We won't be satisfied until we have provided you with exactly what you want. Our staff will be diligent in making sure that the vision you have for your piece comes to life. With strict quality assurance procedures, we guarantee you will love the Live Edge slabs you buy from Arbor Upcycle.
Call Now and Speak to a Lumber Professional | 415-844-0576
Where Does Our Wood Come From?
Our sister company Arborist Now is a full service Arborist company serving the San Francisco Bay area and they harvest and recycle as much wood that is possible. As a company we believe in recycling and reusing the trees we remove; taking the waste and creating something unique and purposeful.