Not All Live Edge Slabs are Created Equal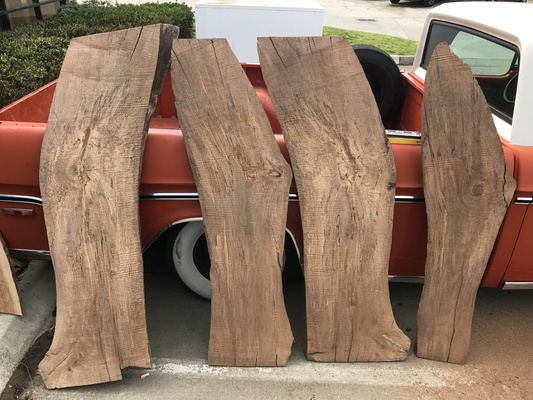 Live-edge wood is a popular interior design trend. Bringing the beauty and simplicity of nature into our homes is a joy. The vivid contours of the wood edges give tables, benches, shelves, and other accent pieces a sculptured quality.
People gravitate to live-edge furnishings and room accents because grain in the wood and unique shape of the lumber slabs. No two pieces are alike and not all live edge slabs are created equal.
Neither are the sellers of these slabs. Here is a basic guide to help you purchase a quality slab from a reputable dealer.
Arbor Upcycle, located in San Francisco, encourages those looking to purchase a live edge slab to approach the buying process seriously. Though live edge pieces are popular, most are not produced in traditional lumber networks. As the hardwood lumber industry has uniformity and quality production standards, these same standards may not be applied with live edge sources. That can be good because character rather than uniformity is a goal. But some producers play by rules that impact the finished product.
The most critical factor in purchasing a live edge slab is drying. How the slab is dried is critical to knowing whether your slab will act as expected during the construction process and will be what you expect it to be several years later. It is not a matter of whether the slab was kiln dried or not, but how. Drying thick wide slabs takes a long time and producers get anxious to get the wood on the market. If the process is cut short, it is often unfavorable.

Ready to be creative!
It is easy to spend over a thousand dollars on a live-edge focal piece at a furniture store. Or you can spend a few hours and a few hundred dollars creating a unique item with ready-to-use slabs. The most casual do-it-yourselfer can build stunning piece using the following guidelines.

Planning a DIY live-edge accent piece
The first thing to do when planning your live-edge coffee table, end table or shelves is to decide on what size and shape you prefer. Be sure to consider the size and shape of the space in your room and choose a design that will not overpower the rest of your furnishings. Live-edge tables may appear dwarfing a sofa in comparison. If you are not sure about the size, err on the smaller side.
Conducting plenty of research is key during the planning phase. Look at pictures in magazines, and snap photos at high-end furniture stores.
Sourcing live-edge lumber
You may find a live-edge slab on Craigslist or eBay, but you risk quality. High-quality live-edge wood is seasoned and aged to start the drying out process, then kiln dried and then flattened.
Arbor Upcycle has lumber available that is kiln-dried and ready to use. Hardwoods like maple, walnut and some exotic woods are good for furniture with heavy use such as a dining room table or a coffee table. Softwoods, such as spruce and pine, are great for decorative tables, display shelves or headboards.
Preparing live-edge wood for fabricating
Ready-to-use live-edge wood slabs require little preparation before using to create your masterpiece.
*  Initially, smooth rough edges with a rasp, file, or sandpaper. 
*  Hand-plane or sand smooth the slab's top surface. 
*  Apply a clear-oil finish that accentuates the wood grain, and  a few protective coats of varnish, polyurethane shellac.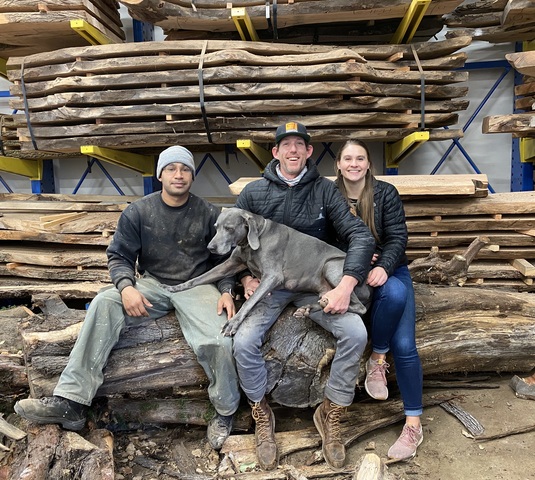 Remember, not only are live-edge furniture and room accents easy DIY projects, but they are suitable for most decorative themes — from contemporary to a rustic cabin in the woods. Arborist Upcycle knows satisfaction of creating something beautiful is priceless. Let us help you with your next project with one of our high quality slabs.
---