Arbor Upcycle's Custom Planing and Milling Services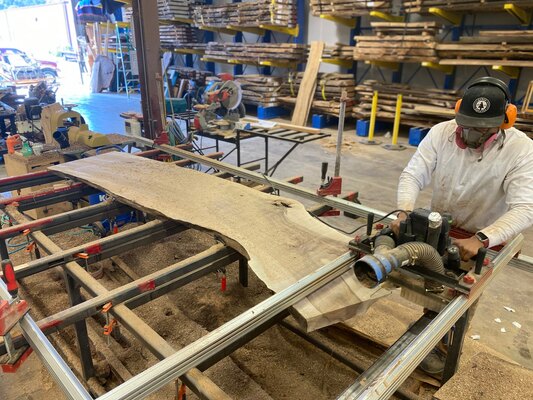 We love how many small woodworkers and DIY woodworkers there are here in our local San Francisco Bay Area, and all around the United States. However, most don't have the space nor the budget for the larger tools and machinery needed to finish projects completely. That's where Arbor Upcycle's custom milling and planing services come into play. Whether it's a small log or slab that needs to be milled to a certain thickness, or a large slab that needs flattening, we can get it done for you! 
Custom Milling
We are able to custom mill to whatever size the customer needs.We have three different machines that allow us to mill logs/slabs at different lengths and widths:

Wood-Mizer LT40: can mill logs up to 6ft in diameter and up to 21ft in length
Alaskan Mill: can mill logs up to 5 ½" wide and infinite length
Lucas Mill Super Slabber (COMING SOON - May 2021): can mill up to 8' 10/4" in diameter and 19" in length
Custom Surfacing and Planing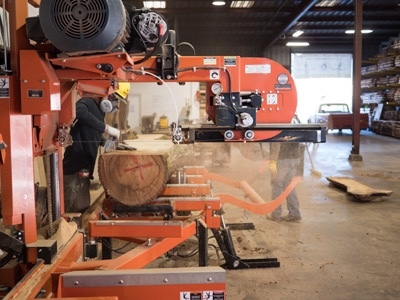 Our custom sled can surface and plane pieces up to seven feet wide, using our Woodpecker router sled. We can also surface resin/epoxy filled pieces for an additional 1-3 hours of labor cost (final pricing will be estimated after we see it in person).
Pricing
Our rate for both custom milling and planing services is $95/hour.

Our planing and milling services are located at our Brisbane warehouse located at 25 Industrial Way, Brisbane CA. Please call us at (415)-844-0576 to schedule an appointment or to get more information.
We can't wait to help you with your next project!
---